Bodog MLB Odds: Toronto Blue Jays Conclude Cubs Series
Bodog MLB Odds: The Toronto Blue Jays (69-58) are playing host to the Chicago Cubs (55-74) this week, and the third game of the set is scheduled for Wednesday at 7:07 PM ET. Both teams are third in their respective divisions, but have different postseason trajectories. The Jays will likely send Mitch White (4.24 ERA) to the mound, while the Cubs have yet to announce a starter for the Wednesday game.
Bet on baseball at Bodog MLB Odds: and get a free 100% bonus.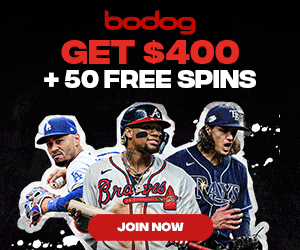 Before they started their series against the Cubs, the Blue Jays were swept by the LA Angels, scoring a meagre three runs in three games, while giving up 22. They're still in possession of the third wild card spot in the AL, but the Baltimore Orioles are snapping at their heels. On Monday, the first game of the Cubs-Jays series started with the Jays down 4-0 as they entered the seventh. Then Danny Jansen turned things around with a three-run homer, followed by a single to score a run in the 11th to secure the 5-4 Blue Jays victory.
The Cubs have been inconsistent since winning five straight games mid-August. They enter the Blue Jays series on the heels of a 2-1 series loss against the Milwaukee Brewers. They're far out of the NL wild card race and will be eager for a fresh start next season as they look to rebuild for the second time in 10 years.
Get your MLB odds at Bodog today. 
Tag: Bodog Sports App